Thursday, February 2nd
SOLD OUT
The Mark Danisovszky Trio
6:00 pm - 9:00 pm | Thursday, February 2, 2023
Lakeview Terrace | The Terrace Restaurant at Desert Willow Golf Resort
Dine alfresco, indulging in an authentic Italian buffet and maybe even sipping on one of our signature clubhouse cocktails, all while drinking in the mystical moonlight views of our pristine Firecliff Course.
This event is $62.99 per person* and open to adults 21 years and older.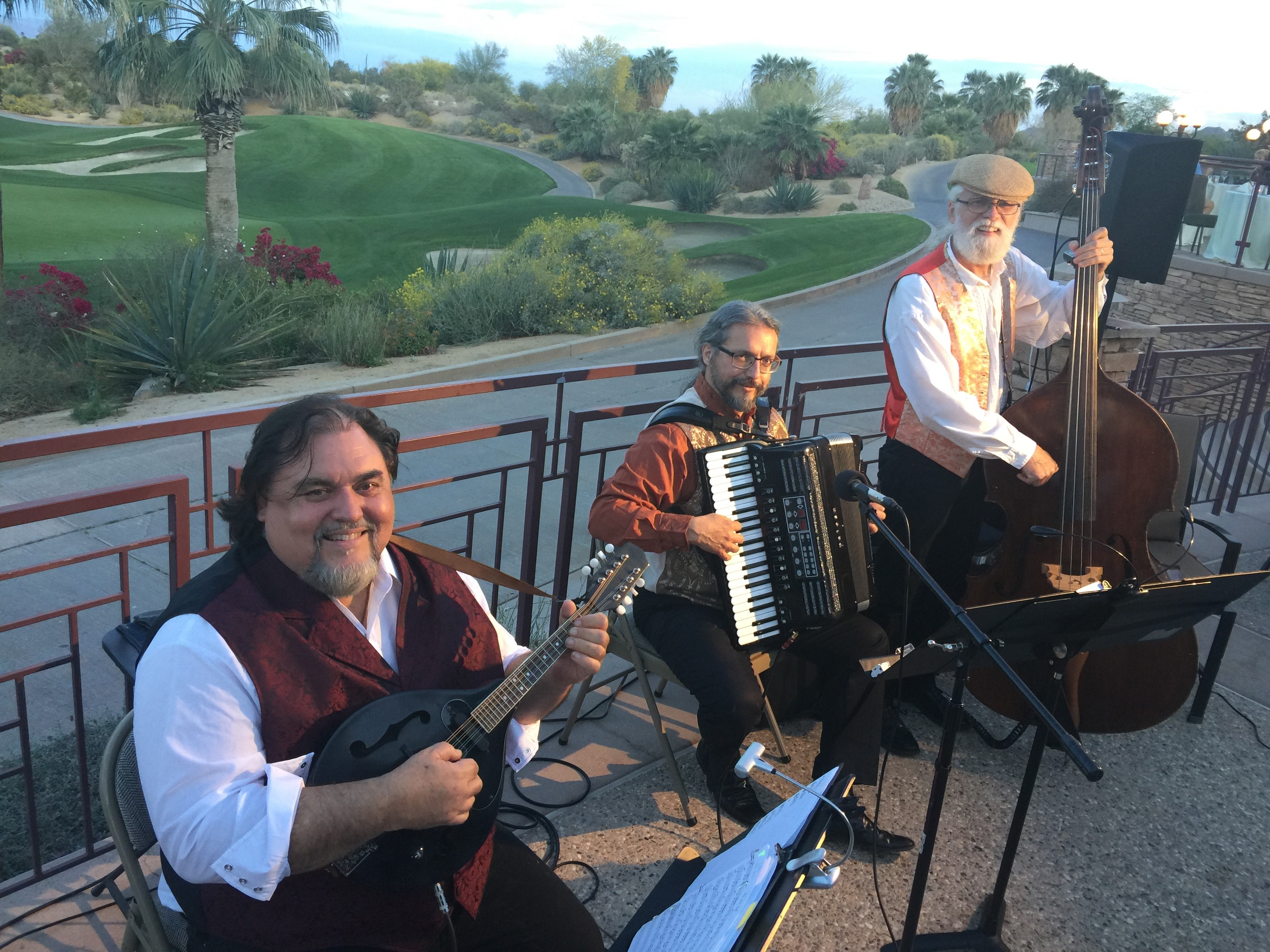 Mark Danisovszky is a musical director, composer, pianist and accordionist in diverse settings. As an accordionist, Mark's recent credits include the Lord Of The Rings, Symphony with Howard Shore and the Atlana Symphony, Vanees by Samuel Barber (San Diego Opera), The Rubaiyat of Omar Khayaam by Alan Hovhaness (Hilton Head Orchestra) and Tango by Robert Xavier Rodrigues (San Diego Symphony). Theatrical credits include the Pianist in Luck, Pluck and Virtue and Oronte / Accordionist in The School for Wives at La Jolla Playhouse, as well as Mark Blitzstein / Pianist in the Cradle Will Rock, Red Noses, The Dybbuk and Six Women with Brain Death at San Diego Rep. Mardk has also composed score for productions of Three sisters, A midsummer nights' Dream, the Odyssey and Fem Street Circus and perform with many world music groups
Mark performs with his accordion at various Italian restaurants and festivals. What better talent to perform on Italian night with his accordion and trio at Desert Willow Golf Resort's Music and Dining Under the Stars.
---
Italian Buffet Menu
soups + salads + small bites
seafood choppino
antipasti display
garlic bread
tomato + mozzarella caprese
assorted bruschetta
caesar salad
Panzanella arugula + balsamic salad
the main event
veal scallopini
fried calamari + banana pepper balsamic reduction
chicken milanese
pan seared barramundi + mediterranean sauce
pasta + meatballs
mushroom risotto made to order
sides
grilled vegetable plates
pasta primavera + pesto sauce
cheese ravioli + chestnut sauce
dessert selections
spumoni ice cream + biscotti
tiramisu
cannoli
szppo ingles
ricotta fruit pies
---
For more information call Scott Winant, Director of Food and Beverage, at (760) 346-7060 Ext. 108 or email [email protected]
Seating will start at 5:45 PM with the music and buffet beginning at 6:00 PM.