Cook's Cantina
A Cantina Experience Like No Other
Experience the NEW Cook's Cantina concept at Desert Willow Golf Resort!
At Desert Willow Golf Resort, we understand that golf is not just a sport; it's a lifestyle. To enhance your golfing experience, we're thrilled to introduce our newly redesigned Cook's Cantina, where you can refuel and relax in style. Whether you're starting your day with an early tee time or taking a break from the back nine, our Cook's Cantina is the perfect place to satisfy your cravings.
Open daily from 6:00 AM to 2:00 PM.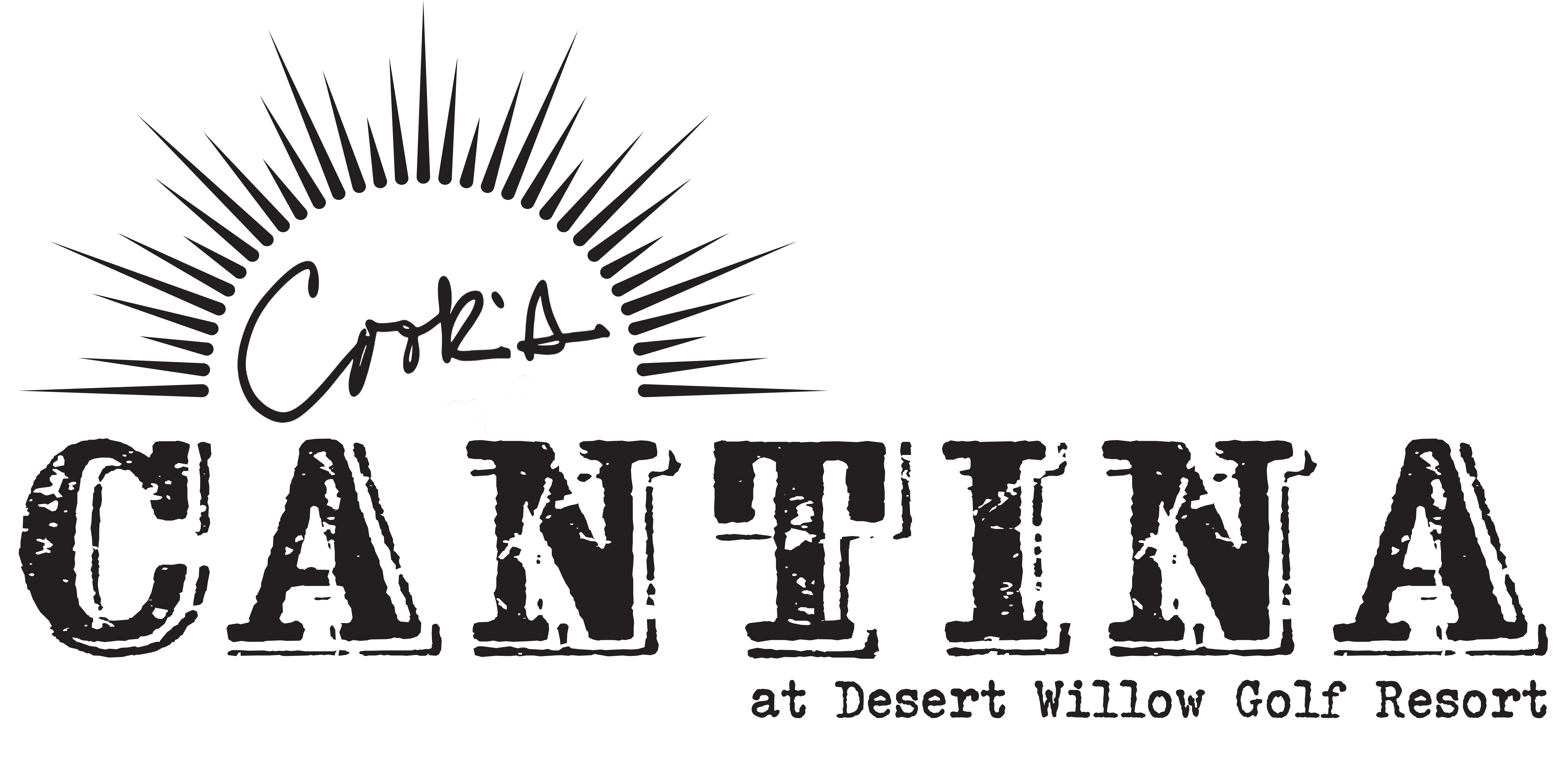 Breakfast
Kickstart your day with a nourishing breakfast at Cook's Cantina. Our menu features an enticing selection of morning delights to fuel your golf game:
breakfast burrito

side of salsa
egg white delight

egg whites, mushrooms, spinach, jack cheese, wheat bread
meat lover sandwich

bacon + ham, fried egg, cheddar cheese, brioche bun
overnight oats

fresh blueberries
yogurt parfait

mixed berries + granola
fresh fruit cup

seasonal fresh fruit
---
Lunch
When it's time for a mid-round refuel, our lunch offerings will hit the spot:
soup du jour

available Fridays + Saturdays
chips + salsa

available with guacamole
grilled chicken nachos

beer cheese sauce
sourdough pretzel

sea salt + beer cheese sauce or mustard
traditional caesar salad

available with chicken
house salad

ranch, bleu cheese, or balsamic dressing
available with chicken
deli sandwich

tuna, chicken, or egg salad
turkey or ham
xx bacon cheeseburger

1/4 lb patty, bacon, pepper jack cheese, jalapeno, chipotle aioli, lettuce, tomato, onion, brioche bun
caprese sandwich

heirloom tomato, mozzarella, pesto aioli, balsamic glaze, focaccia bread
cubano sandwich

pulled pork + ham, mojo, pepper jack cheese, pickles, mustard, sourdough roll
street taco

chicken or carnitas, cilantro, onions, salsa, corn tortilla
---
Craft Cocktails
To make your experience even more enjoyable, Cook's Cantina offers a selection of craft cocktails, perfect to toast pre-round or celebrate post round:
milagro frozen margarita

milagro silver, fresh lime juice, agave nectar, sweet + sour
prickly cooler

milagro silver, prickly pear juice, agave nectar, club soda
watermelon patch

milagro resposado, fresh lime juice, simple syrup
pina asada

milagro resposado, fresh lime + pineapple juice, agave nectar
mexican old fashioned

milagro resposado, agave syrup, orange bitters
---

*Consuming raw or uncooked meats, poultry, seafood, shellfish or eggs may increase your risk of food borne illness.
*Please alert your server of any food allergies, as not all ingredients are listed on the menu.