Dessert Menu
The dessert menu at The Terrace Restaurant at Desert Willow Golf Resort is available daily 11:00 AM to 5 PM.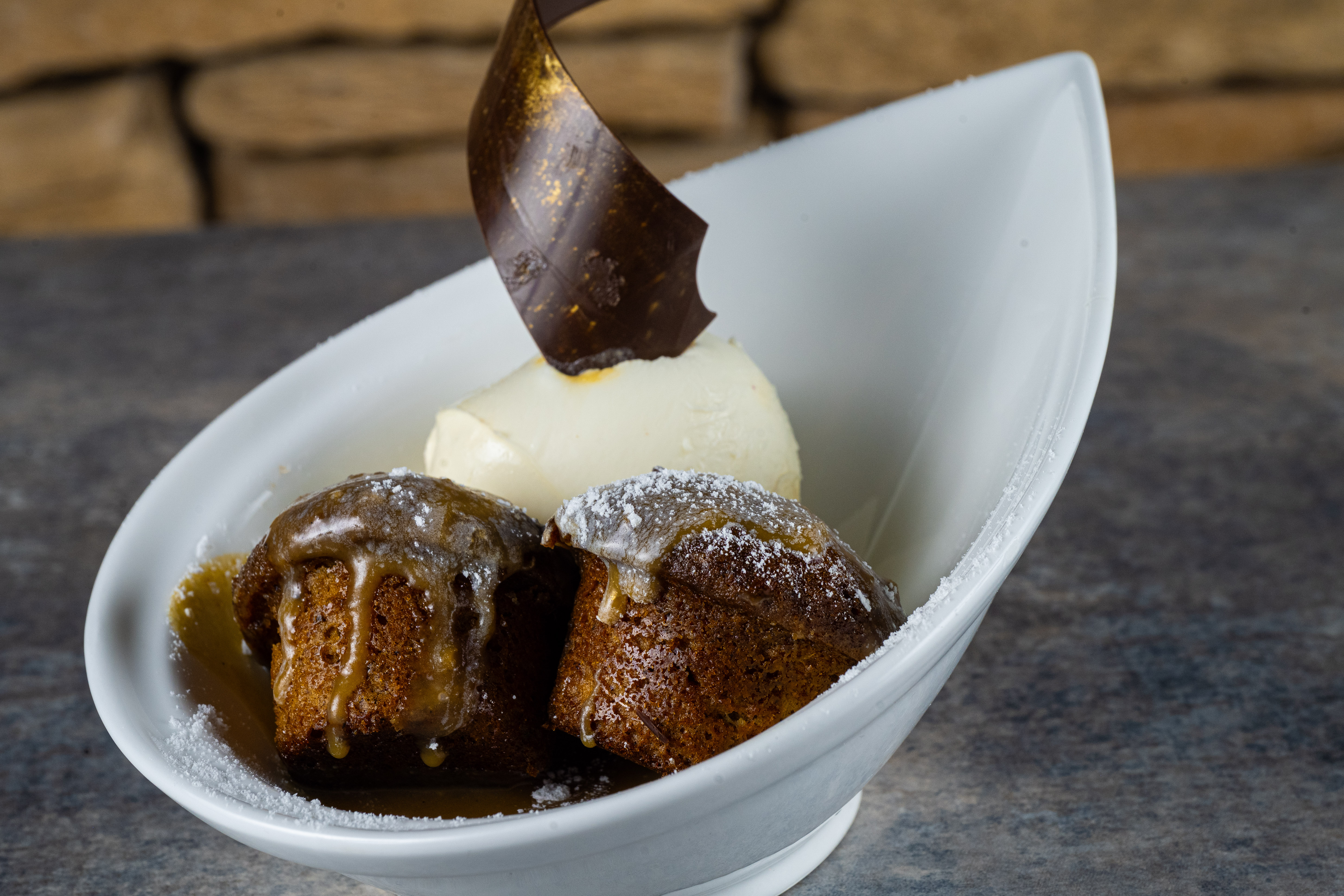 meyer lemon parfait

GF
lemon custard cup, chantilly cream, fresh meringue
chocolate ganache cake
ganache almond chocolate sponge cake, pistachio ice cream
sticky date toffee pudding
warm date cake, toffee sauce, vanilla ice cream
vanilla creme brulee

GF
---
For dining reservations of six or more please call (760) 346-7060 ext 2.

gf Gluten free items. Ask your server for other gluten free options. Vegetarian/ vegan options available upon request.
Consuming raw or uncooked meats, eggs, poultry, seafood, shellfish can increase your risk of foodborne illness.
Please alert your server of any food allergies as not all ingredients are listed on the menu.
An additional $4 charge for split items. 20% gratuity will be added to parties of 8 or more.
Split checks on large parties of eight (8) or more up to four (4) checks only per party.