Private Instruction
Many golfers spend hours practicing without specific goals or objectives and are not satisfied with the results. If you are serious about your game, make an appointment with a Palm Desert Golf Academy professional to have a comprehensive swing evaluation and a customized plan that will achieve results.
Private lessons are best for students who are interested in one-on-one instruction and who wish to practice in between lessons as opposed to enrolling in several hours of continuous instruction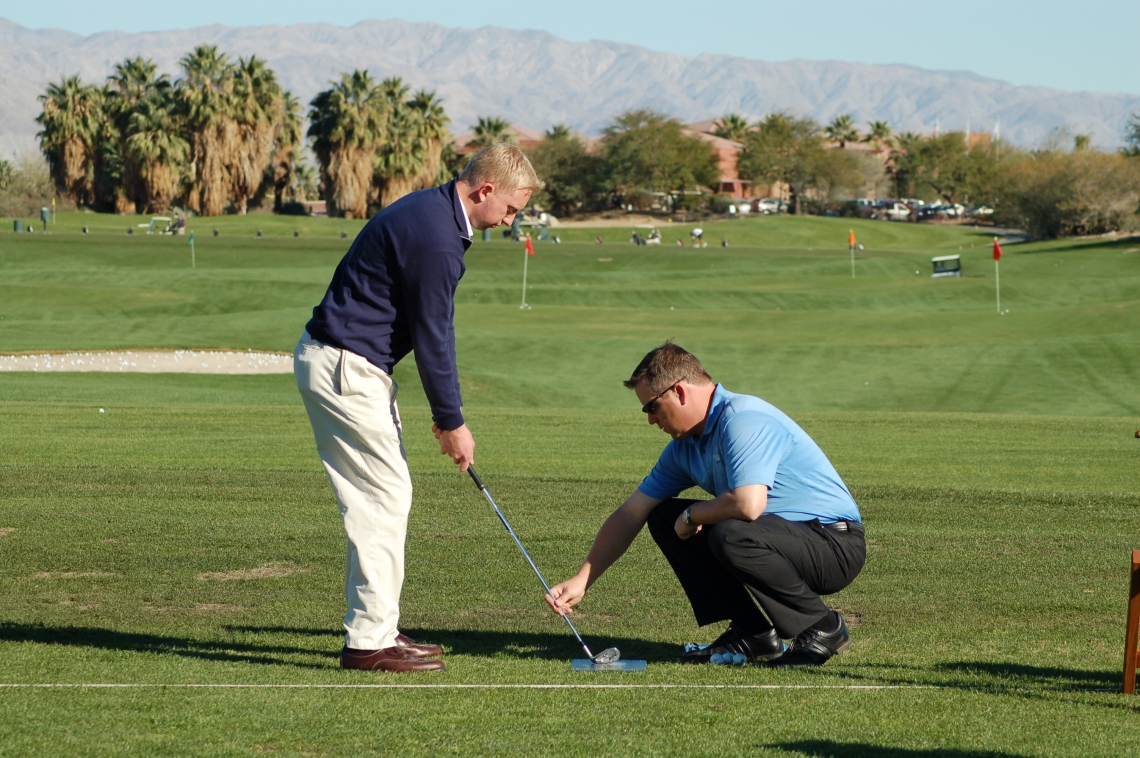 Individual Golf Lessons will be offered daily from 8:00 AM to sunset.
50 Minute Individual Lesson $150.00
Palm Desert Golf Academy at Desert Willow uses state-of-the-art teaching and swing analysis and comparison capabilities. Desert Willow Golf Resort's team of PGA Professionals provide the ultimate in video analysis with before and after comparison in every lesson. Golfers can receive a complete analysis with instructor comments via email or smart phone. Utilize this one-on-one instructional time to focus on the driver, irons, short game, and/or putting.


---
50 Minute Individual Putting Lesson $150.00
Turning three putts into two or one can do wonders for your handicap. Our instruction covers putting stroke fundamentals and individual stroke analysis; green reading techniques; general putting drills as well as distance and feel drills.


---
80 Minute Individual Short Game Lesson $240.00
Another vital path to better scores, the short game includes instruction advice and techniques for chipping, pitching / lob, and sand play.


---
50 Minute Individual Junior Lesson $100.00


---
For more information and to schedule instruction, golf schools, or clinics please contact the Palm Desert Golf Academy at 760.340.4057 or email at

[email protected]