Daily Golf Clinics
Regularly scheduled golf clinics provide our guests with professional instruction in a group environment. Our PGA Professional Golf Instructors cover a variety of topics such as Full Swing, Chipping and Pitching, or Greenside Bunker fundamentals.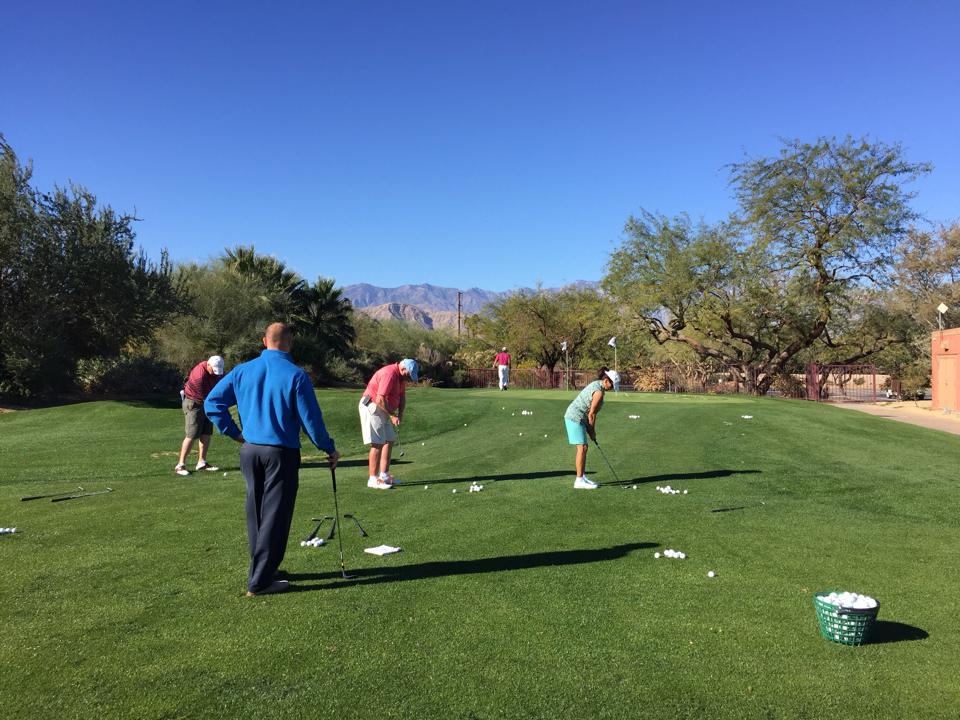 Daily Golf Clinics | 50 Minutes...$60.00 per person
Golf Clinics will focus on improving a student's golf swing mechanics and course management by providing a hands on learning experience. Daily clinics will not only stress the full swing, but give instruction and practice at various areas of the short game.

Daily Golf Clinic Schedule
Monday to Friday: 10:00 AM to 10:50 AM
Saturday: 2:00 PM to 2:50 PM
Sunday: 1:00 PM to 1:50 PM

*3:1 student to teacher ratio. Schedule is subject to change.
---
For more information please contact The Palm Desert Golf Academy at (760) 340-4057 or email [email protected]