NEW! Eisenhower Health Cool Zone Tent
The Eisenhower Health Cool Zone Golf Instruction Tent available for Private Instruction and Club Fitting at Desert Willow Golf Resort's world-class Palm Desert Golf Academy.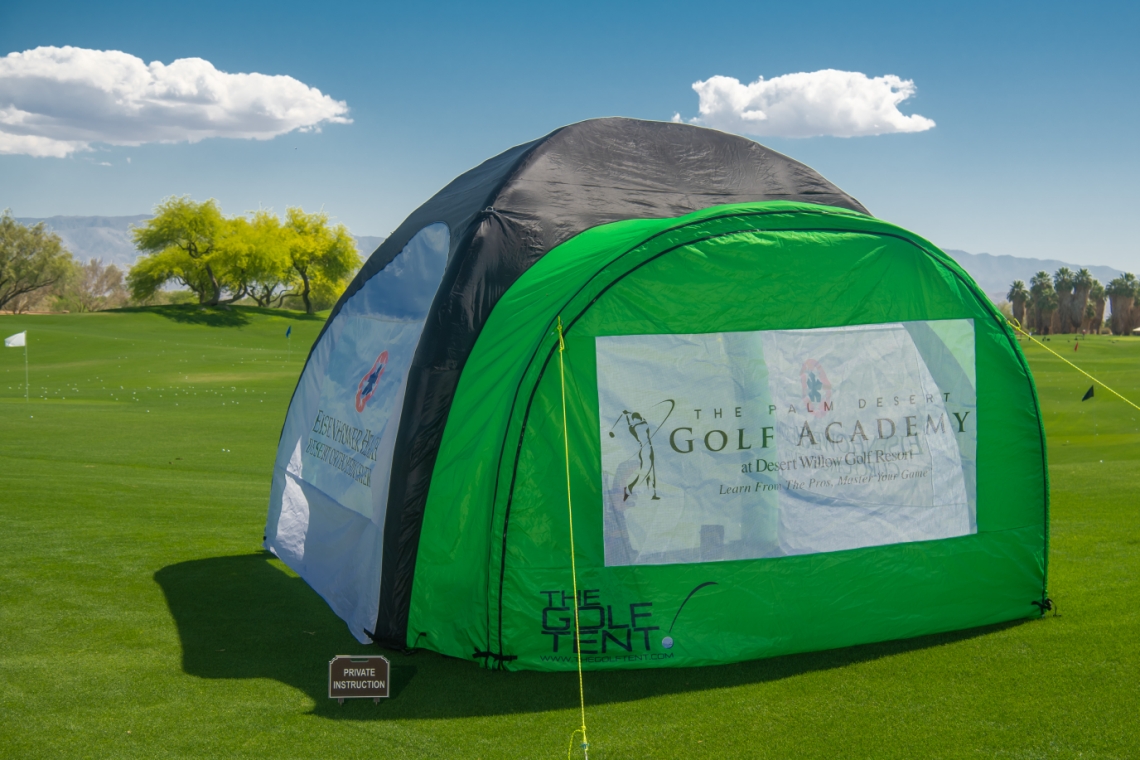 The Eisenhower Health Cool Zone Golf Instruction Tent provides golfers the opportunity to get world-class instruction and golf equipment fitting in the shade providing safety, comfort, and protection from harmful UV Rays and inclement weather.
---
Private Instruction


Many golfers spend hours practicing without specific goals or objectives and are not satisfied with the results. If you are serious about your game, make an appointment with a Palm Desert Golf Academy golf professional to have a comprehensive swing evaluation and a customized plan that will achieve results. Private lessons are best for students who are interested in one-on-one instruction and who wish to practice in between lessons as opposed to enrolling in several hours of continuous instruction.

Learn More...
---
Club Fitting


Whether you need your current equipment tested and adjusted or need an entirely new set of clubs, there is nowhere better to do so in all of Southern California than The Palm Desert Golf Academy. If new is what you are looking for we carry Titleist, Ping, and Taylormade products. Although custom clubs sound more expensive, it doesn't cost any more for custom fitted clubs then clubs off the shelf that may not fit you.

Learn More...
---
Inquire about a Private Lesson with the Eisenhower Health Cool Zone Instruction Tent
Registration has expired.
For more information or to schedule any alternative dates please contact The Palm Desert Golf Academy at
(760) 340-4057
or email
[email protected]
.
---
About Eisenhower Health


Eisenhower has been a leader in health care for the Coachella Valley since opening its' medical center in 1971. With primary care, urgent care centers, multispecialty health centers, and specialized programs across the valley, Eisenhower Health offers comprehensive health care support, from education and prevention to diagnosis, treatment and rehabilitation.

www.eisenhowerhealth.org