100 Holes for Folds of Honor Fundraiser
Folds of Honor is a 501(c)(3) charity that provides educational scholarships to the children and spouses of our fallen and disabled service members while serving our nation.
The Team at Desert Willow Golf Resort is trying to raise $10,000.00 for TWO scholarships for military families in need. Support the Folds of Honor Foundation by sponsoring our PGA Professional Staff to play 100 holes of golf in December. There are 400 chances to sponsor our Pros for $25.00 each. Donations will be accepted starting Labor Day until December 15, 2018!
CLICK HERE TO SPONSOR OUR PROS AND SUPPORT FOLDS OF HONOR
By raising your hand and participating, you are joining the ranks of an amazing group of patriots who are making a difference through the game of golf. Together, you are changing the lives of thousands of families who have sacrificed for the blanket of freedom we rest under each night. For that, we are grateful.

Since 2007, Folds of Honor has provided Higher Education Scholarships & Children Fund Scholarships that are used to subsidize the costs of tuition, school books, fees, on-campus room and board, approved educational tutoring, and other approved educational expenses that a student's school may deem appropriate.

Your donations will go a long way in allowing Folds of Honor to continue to provide the necessary and appreciated assistance to the children and spouses of our fallen and disabled service members. Despite a record year, Folds of Honor will still have millions of dollars of qualified, unfunded requests. Your donation will go a long way to help honor their sacrifice and educate their legacy.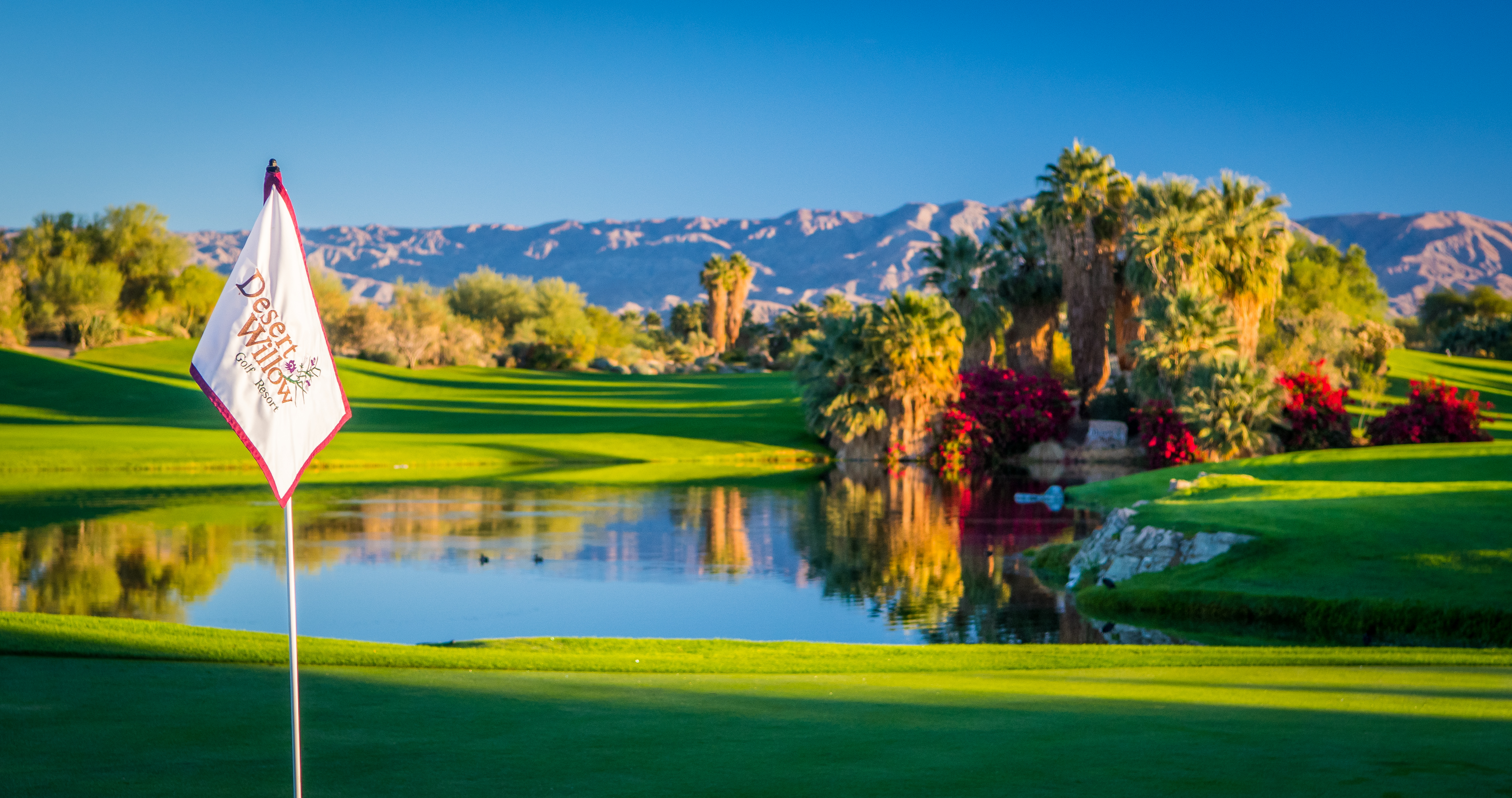 Grand Prize Package
Each $25 donation will receive an entry to with the following grand prize package ($2,000 value):
***Additional Chance to Win A Foursome of Golf***
Everyone who donates can guess the winning score for the 100 holes of golf. 100 hole event (10 practice holes and 90 scored) par for the 90 hole event is 360. Closest to actual score wins!
---
Charitable donation of $25.00 is tax deductible for the Folds of Honor Foundation 501c(3) Non-Profit Organization.
Tax ID: 75-3240683. Thank you for your support and patriotism.​

---
WHAT FOLDS OF HONOR MEANS TO OUR PGA GOLF PROFESSIONALS
Derek White, PGA
General Manager

I had the opportunity to learn about Folds of Honor from Major Dan Rooney at the 2016 KemperSports Leadership Conference. We all left the conference fired up about the mission and the many ways we could get involved. We're fortunate to have a community and clientele that supports our charitable efforts, so we look forward to growing our partnership with Folds of Honor and supporting our Military families in need.
Ryan Szydlowski, PGA
Head Golf Professional

Supporting Folds of Honor and spreading awareness of their mission is a way for me to give back to the families of Heroes who've made the ultimate sacrifice. I'm blessed to have an opportunity to educate guests of Desert Willow about the amazing achievements the Folds of Honor Family has accomplished so far. Even though over 86% of Folds of Honor's fundraising efforts directly benefit scholarship recipients, there is an ever-growing need to raise money for qualified unfunded requests. We've got work to do and I appreciate everyone's support!
Jason Wilkinson, PGA
Tournament Coordinator

I graduated high school in 2002 and had many friends join the military. In 2003 the Iraq war began and my friends were deployed, upon returning from war it was when reality set in, on the severity of the situation and how they have sacrificed everything for our freedom. Supporting the Folds of Honor and honoring their sacrifice is very rewarding to me and I am blessed to have the opportunity do so.
Joe Kobrick, PGA
First Assistant Golf Professional

Having grown up in a family where my grandparents served in the military & coast guard, I have the utmost respect for anyone who has been through the trials and tribulations that come with being in a "military family".

When I first heard about the Folds of Honor, I was immediately blown away by the amazing commitment that the charity has to offer to the families of our fallen soldiers. There is no better way to keep a fallen soldiers memory alive than to have their spouse or children have the ability to pursue an education that will allow them to bring amazing ideas towards building our future.

I look forward to continuing to raise awareness and funds for this amazing organization, so that the legacies of our fallen soldiers can continue to stay alive.
Justin Zile, PGA


Assistant Golf Professional
Cody Franke, PGA
Assistant Golf Professional

Living in Northern Illinois, the summer time was the best part of the year. The great weather, family functions and no school for kids. The summer holiday that always brought everyone together was July 4th. This time to reflect and be thankful for the opportunity and gifts, that are often taken for granted. When it came time for bed, all of the children would sleep in one big room. Above the doorway threshold rested the folded up and encased flag of Warren Ray Beattie (my great Grandfather).

I first encountered the Folds of Honor while in College at Ferris State University. At the time, we had a small event, which raised a few thousand dollars for this unknown charity to me. My curiosity sparked me to do some research and dive deeper into this wonderful cause. I was enlightened to find what the Fold of Honor does and how they touch Military families of wounded and fallen Heroes.

Their slogan of "Honor their sacrifice. Educate their legacy" is something that each person can stand behind.
Jackson Vance, PGA
Assistant Golf Professional

I'm grateful I have the opportunity to raise awareness and funds for Folds of Honor here at Desert Willow. When I first heard of Folds of Honor and their mission, I was astounded by the work they were doing. Providing educational scholarships to children of fallen service members is an amazing way to keep their memory alive through higher learning and education.
Matt McArdle, PGA
Assistant Golf Professional

Spreading awareness and trying to grow donations for Folds of Honor has opened my eyes to how simple it can be to help those who have made the ultimate sacrifice for our freedom. Assisting in providing educational scholarships to children or spouses of America's fallen or disables service members is an exceptional opportunity to give back. Not having any close relatives in the armed forces made it too easy to overlook the sacrifices those families have made. I am honored and humbled by the opportunity I am presented with in order to educate not only guests of Desert Willow but as well as my friends and family.
Paul Bucy, PGA
Director of Instruction

Supporting and being an advocate of the Folds of Honor foundation is one way that I can give back to all the families of our countries brave servicemen and woman. I am very thankful for their commitment and sacrifices that they made to ensure that we live in a free country without fear. Providing and educational opportunity for the men and woman of military families Is one way we can honor and give back to the people that gave so much to us. I am proud to be part of such a great cause and grateful for the sacrifices they have made.
Brett Shoopman, PGA
Assistant Golf Professional

I believe that are troops deserve all we can do for them. They do so much for us daily to protect our freedoms. Last year when we as a staff did our very first folds of honor golf event I could see on all my coworkers faces the pride we had as a team to raise money for such an important cause. As a two time cancer survivor I am very blessed to be here and so thankful for my team of doctors. Yet I believe we all should be so thankful for the daily freedoms we have as Americans all because our troops are there for us. Please be there for them and support the folds of honor. I run my very own charity golf event yearly and giving back to the community is a special feeling. The folds of honor is is a great feeling too, so get involved!
CLICK HERE TO SPONSOR OUR PROS AND SUPPORT FOLDS OF HONOR
---
Learn How to Become a Wingman Sponsor
Thank you for your support, please reach out to the following members of the Desert Willow Golf Resort Professional Staff to donate or to sponsor our PGA Professionals Play 100 Holes for Folds of Honor;

Cody Franke, PGA
2nd Assistant Golf Professional
cfranke@desertwillow.com
(760) 346-7060 Ext. 146

Joe Kobrick, PGA
1st Assistant Golf Professional
jkobrick@desertwillow.com
(760) 346-7060 Ext. 147

Ryan Szydlowski, PGA
Head Golf Professional
rszydlowski@desertwillow.com
(760) 346-7060 Ext. 147
| | |
| --- | --- |
| | The Folds of Honor mission is to provide educational scholarships to spouses and children of America's fallen and disabled service-members. The motto is simple: Honor Their Sacrifice. Educate Their Legacy. |